Feb 5, 2022 10:55 PM Central
Jenn Tabios
Its quite amazing how the essential oils are more (a lot more!) concentrated versions of our actual plants. And because of Young Living's SEED TO SEAL Promise, you know the science truly meets nature in this purest of the purest essential oils. And what we also love about our Young Living is that they have one of the most number of essential oils and essential oil infused products in their portfolio. Thus, you can maximize how you use your oils to make your lifestyle more toxin-free and natural. Isn't that just so great?
Known for their warm and protective properties, Oregano, Thyme, and Basil are here to support your wellness.
Plus, did you know that these three are part of the Raindrop Technique collection? Whenever you need a deep, harmonizing, and relaxing experience look no further than our blue-labeled oils!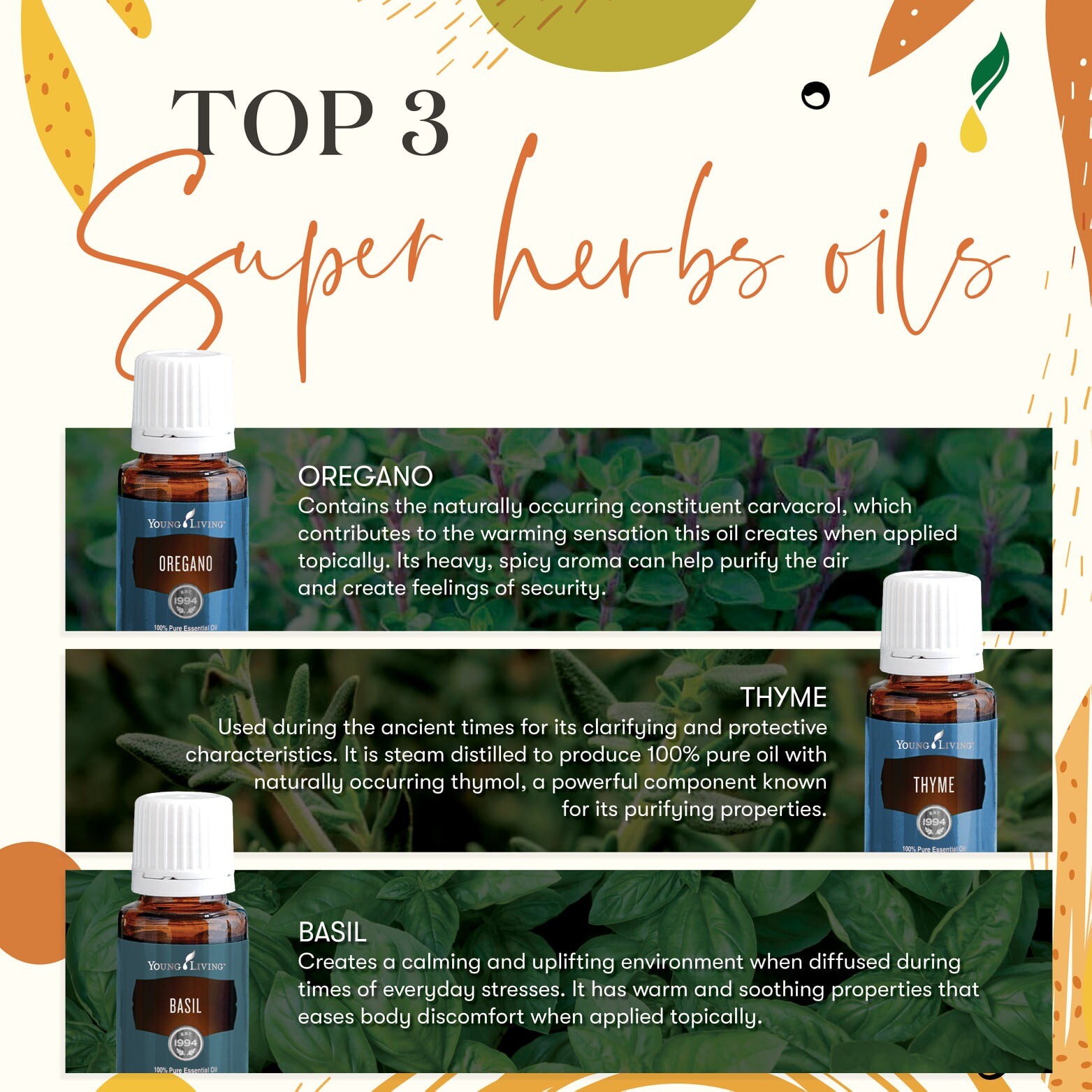 Feb 4, 2022 07:41 AM Central
Jenn Tabios
Hello!!!
If you haven't already heard, Young Living Philippines has recently relaunched their Premium Starter Kit into the Premium Experience Set. Now, its more easy than ever to get started on your oiling experience because you receive everything you need, including a guide on how to use the oils!!!!
Each kit contains our best-selling essential oils with the inclusion of our plus oils to strengthen their home with wellness. It also has a mini V-6, glass rollers, glass bottles, a funnel, and a 30-Day Starter Guide for a full Young Living oiling experience. Each set also includes a YL Black Face Mask. For only P8,825 they can also choose between the Desert Mist Diffuser and the Dewdrop Diffuser.
New enrollees can get this set on Essential Rewards and Quick Order. If you are interested, get your kit
here
.